Department of Management Studies
University of Roorkee


MBA PROGRAMME 1998-99

Eligibility & Selection Procedure

University of Roorkee

University of Roorkee is starting an MBA course in July, 1998. Written test for admission to the MBA Course will be held on Wednesday May 06, 1998 at about 40 Centers in 30 Cities in the Country. There will be one question paper of two hours duration. The candidates will be shortlisted for group discussion and interview. The admission will be offered on the basis of combined score in written test, group discussion and interview. The number of seats are fifty (50). In addition ten (10) seats are available for sponsored/international candidates.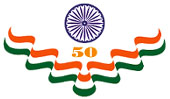 © ISC, 1998 : Last updated on 21 Mar, 1998
This page is maintained by the Information Superhighway Centre, UOR.